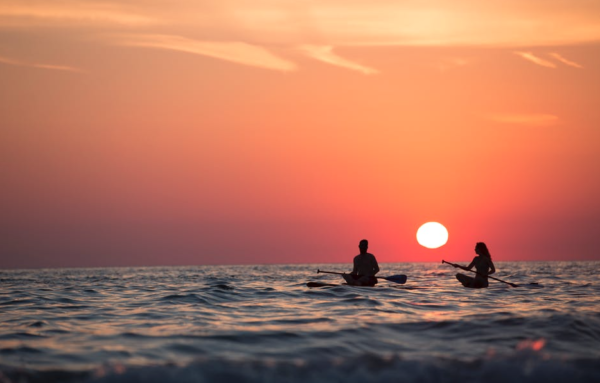 Vacation Rental Safety Inspections
We are so blessed to live in such a beautiful place that people all over the state and all over the country want to visit here.  The trend has been increasing more and more that vacationers are renting homes vs. staying in hotels.  Occasionally, these rental properties change hands and are sold, and when they do, the purchase typically involves a home inspection.  That's where I come in!
This past summer I was called to inspect a Glen Arbor lakefront home that was an active vacation rental through a popular vacation rental company.  The purchaser planned on continuing to rent the property, along with sneaking in a few weekends himself.  This was a very nice home that sat almost right on top of Glen Lake, with a large second story deck above its walkout basement.
As I made my way below the deck to inspect its framing, I couldn't believe what I saw.  No ledger board, the joist hangers were attached straight to the siding with only a couple nails, well over half the joists and hangers were pulling away from the house, and the posts on the lake side of the deck were leaning toward the water!  This was a 9 o'clock news story waiting to happen.  I took the buyer below to show him the deck.  I didn't feel comfortable standing on the deck after this(neither did the buyer), and couldn't imagine a group of vacationers throwing a party on this picture perfect spot, unknowing that the deck they were standing on had a high probability of collapsing.  I immediately sent an email to the listing service for this vacation home.
This is not the first issue I have witnessed in a vacation rental property that has sold, but without a doubt, it's the worst I've seen.
If you are interested in a safety inspection for your vacation rental, head over to our contact page and give us a call or email.